Here's How Many School Supplies You Can Fit in a Chevy Equinox
Sadly, summer is coming to an end, but for many parents out there, it's a glorious time. As Labor Day nears, you know it's coming: the first day of school. When the kids are back in school, you finally have some order back in your household.
When choosing a family-friendly vehicle that is safe, reliable, and spacious, the Chevy Equinox tops our list. Between school, sporting events, and your daily commute, having the perfect vehicle for your family this school year is essential. With many parents starting to shop for school supplies, we thought it would be fun to show you just how many items you can fit in the Chevy Equinox's spacious cargo room. We took measurements from the 2014 Chevy Equinox LS (cargo volume to Seat 2) and found it is 31.5 cubic feet.
So, here's what you can fit inside your Chevy Equinox when you're out shopping for school supplies
52,254 pencils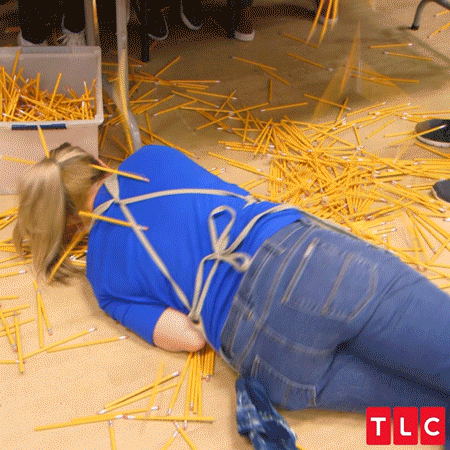 Ah, the classic yellow pencil. The ultimate symbol of September, and for lefties, a smudgy nightmare. Pack enough pencils for your kids' entire school in the Equinox!
129,600 sheets of loose-leaf paper
With the Chevy Equinox, you can haul more than enough paper for a library's worth of encyclopedias, if kids today even know what encyclopedias are…
32 backpacks
How big is your carpool? The entire class? No problem with the Equinox. All those backpacks can fit perfectly.
3,780 scientific calculators
It took many calculations to write this blog, so I appreciate a good calculator. But 3,780? Even better.
394 water bottles
Drink up! Having a cool drink nearby can help your kids stay cool during those first few weeks of school.
91,674 crayons
The classic box of Crayola crayons. Would any school supply list be complete without? Clear your fridge off in advance for all those art projects to come.
Shop Chevy Equinoxes at Car City
As you can see, your Chevy Equinox is well equipped for your back-to-school shopping, and at Car City, we have many Equinoxes in our inventory. Our wide inventory makes it easy for customers to choose a newer ride. If your credit is not perfect, are on a tight budget, or if you're simply looking for a quality used vehicle, look no further! At Car City, all vehicles come with a six month/6,000-mile warranty, GAP coverage, and a three-day money-back guarantee. Additionally, Car City offers a minimum of $1,000 for your vehicle trade. Simply bring your trade-in vehicle to any Car City location and apply the trade-in value towards your newer ride! Start your application today to drive away in a quality, used vehicle this year!
Please Note: We turn our inventory daily, please check with the dealer to confirm vehicle availability, verify price, options, and other vehicle details.