Movies Featuring Camaros You Should Watch This Summer
As we endure the dog days of summer, there's nothing like going to the movies. Whether you're relaxing in the AC at home or going out to the theatre, a summer movie marathon is perfect for escaping the heat during the hottest time of year. At Car City, we love movies, especially ones that feature cool vehicles like the Chevy Camaro! Known for its stylish exterior and performance, the Chevy Camaro is a classic American muscle car and has been featured in many movies over the years.
To help you cool off this summer, we've listed our top summer flicks that feature the Chevy Camaro. See if you can spot them during your binge, and check out Chevy Camaros at Car City by scheduling an appointment today.
Transformers (2007)
Bumblebee! Need I say more? This wildly popular movie starring Shia LaBeouf, Tyrese Gibson, and Megan Fox made $70.5 million its opening weekend alone! The unmistakable yellow 2007 Chevy Camaro Replica (Bumblebee) went on to star in its own movie: Bumblebee (2018).
Charlie's Angels (2000)
Catch Drew Barrymore's character drive the 1969 Camaro RS/SS Indy Pace Car, one of only 3,675 ever made. The pace car convertibles were all painted white and orange, giving the car a unique look.
Fast Times at Ridgemont High (1982)
In this high school comedy, Sean Penn's character surfer Spicoli wrecks the football star's 1979 Camaro Z28. According to Musclecarfacts.com, nearly 85,000 Z28 models were produced and it was the first Camaro to be priced above the $6,000 mark ($6,115) at the time.
2 Fast 2 Furious (2003)
In the second installment of the Fast and Furious franchise, Korpi arrives on the scene driving his 1969 Yenko Camaro SYC. This particular Camaro is a replica of the original Yenko Camaro.
Better Off Dead (1985)
The 1967 Camaro RS/SS was just as much a star as John Cusack in this teen romance movie. Cusack's character and his neighbor fix up the Camaro and show it off in a dramatic reveal.
Remember the Titans (2000)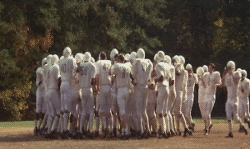 In this biographical sports film, a 1967 Camaro is driven by one of the athletes and can be seen in the background. Starring Denzel Washington as Coach Herman Boone, Remember the Titans is often listed among the best football films of all time. Plus, who else loves the soundtrack?
Camaros at Car City
Liked what you saw onscreen? Come to Car City to test drive a Camaro and speak with our sales team about financing options. We work with everyone, regardless of credit! Car City currently has two 2013 Chevy Camaro LSs. They boast 27 highway mpg and 18 city mpg and come equipped with a gas V6 3.6L/217 engine. Both have Bluetooth and are automatic transmission.
The Best Used Vehicles at Car City
At Car City, we have a big selection of vehicles from cars, trucks, and SUVs. If your credit is not perfect, or if you are simply looking for a quality used vehicle, look no further! At Car City, all vehicles come with a six month/6,000-mile warranty, GAP coverage, and a three-day money-back guarantee. Additionally, Car City offers a minimum of $1,000 for your vehicle trade. Simply bring your trade-in vehicle to any Car City location and apply the trade-in value towards your newer ride! Start your application today to drive away in a quality, used vehicle this year!
Please Note: We turn our inventory daily, please check with the dealer to confirm vehicle availability, verify price, options, and other vehicle details.