Put Your Tax Dollars To Work: 3 Ways To Maximize Your Refund
As the popular saying goes, there are two things certain in life: death and taxes. While the filing process has become easier over the years thanks to e-filing, tax season remains a stressful event for many. Despite the inconvenient process, the sweet refund check makes the process worthwhile. What do you plan to do with your refund check this year? Are you going to treat yourself to a much-needed vacation? Or are you going to stash away that check into your savings? According to the Wall Street Journal, many Americans will spend their refunds on auto-related expenses. The National Retail Federation also noted that in 2021, 54 percent of Americans will be stashing away their tax dollars into savings. With the average Michigan tax refund being $2,603 (for 2019), there are multiple ways to divvy up your refund.
Need a vehicle and wonder how you should use your tax refund? At Car City, we have multiple options for how to put your tax dollars to work! Car City works with all credit types! We have a large inventory of newer used vehicles from Cadillac, Michigan to South Bend, Indiana. Stop by today to see if you qualify, and our friendly sales team will assist you.
Read on to see how you can save big at Car City during tax season. We want to get you driving on the road sooner!
Put More Money Down
As previously mentioned, the average Michigan return in 2019 was slightly over $2,600. This means you can stash away some of that refund in your savings and use some of it towards a down payment. During Car City's Double Your Down Promotion, Car City will match your down payment up to $1,000 on any of its quality, used vehicles. That means you can double your down payment–free money! For example, if you can only put $200 down, Car City will match it to $400 down. Hurry, as this promotion will only last for a limited time!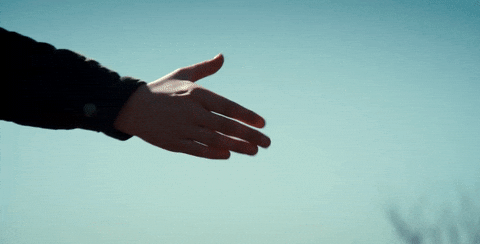 Pay Down an Existing Car Loan
If you have an existing car loan, now is a great time to pay it down. If you are a current Orbit Leasing customer, contact a representative to learn more about their tax-time special. Through April 30, qualified Orbit Leasing customers* can receive a free payment voucher for up to $400 by making a full monthly payment PLUS an additional amount (see table below for corresponding voucher amounts). Vouchers from this promotion are valid starting July 1, 2022, and do not expire.
$50
FREE PAYMENT VOUCHER
Make one full monthly payment
Make an additional $250 payment
$100
FREE PAYMENT VOUCHER
Make one full monthly payment
Make an additional $500 payment
$200
FREE PAYMENT VOUCHER
Make one full monthly payment
Make an additional $1,000 payment
$300
FREE PAYMENT VOUCHER
Make one full monthly payment
Make an additional $1,500 payment
$400
FREE PAYMENT VOUCHER
Make one full monthly payment
Make an additional $2,000 payment
*To be eligible for the promotion, current customers must make 1 full payment in the month due of the promotion (or have previously made that month's payment) and make an additional $250, $500, $1000, $1500, or $2000 payment. The account must be current at the time of payment, and customers cannot owe payment for previous months. Credits on account cannot be used as a payment of the additional to qualify. Customers must still make the additional payment if they have credit on an account that covers the current month's payment.
Perform Regular Maintenance
Use some of your refund this year to perform regular vehicle maintenance such as changing the oil, rotating the tires, or replacing the brake pads. Proactively maintaining your vehicle will help ensure a safe ride and can save you from more costly repairs down the road.
Car City: Use Your Tax Refund to Get on the Road
As you can see from this blog post, there are many ways to use your tax refund this season, from using it as a down payment to paying off an existing car loan. Whatever you choose, Car City can assist you. We have decades of experience helping drivers of all credit situations. Schedule an appointment today before our tax-time specials end!
Please Note: We turn our inventory daily, please check with the dealer to confirm vehicle availability, verify price, options, and other vehicle details.